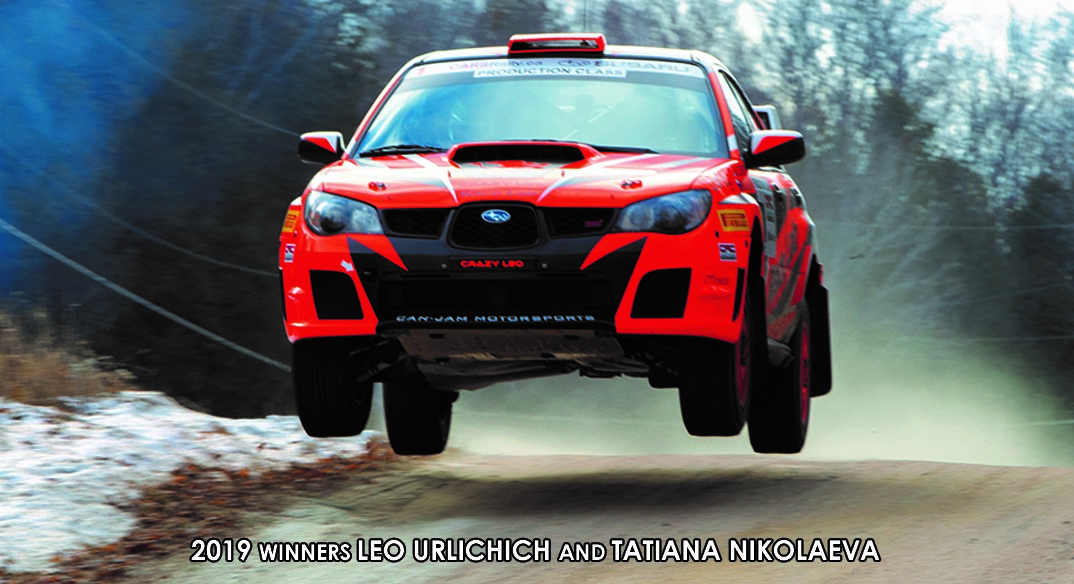 Lincoln Electric Rally of the Tall Pines, Bancroft Ontario
November 19-20, 2021
The Lincoln Electric Rally of the Tall Pines, Bancroft, ON is coming! We are proud to return to the hospitality of Bancroft for the 50th running (Take Two!) of this historic event. We welcome back our Title Sponsor, Lincoln Electric, and event sponsor, Pirelli.
There will be many changes this year due to the health crisis, not the least of which is that there will be no spectator areas, and no spectators will be allowed at HQ. The VIP program is on hold, and there will not be a banquet.
Our Partners
The rally wouldn't happen without the permission and cooperation of the Town of Bancroft and the five surrounding townships and municipalities. Many thanks to them and the residents for letting us use their roads. Town of Bancroft, Municipality of Hastings Highlands, Municipality of Marmora and Lake, Township of Tudor & Cashel, Wollaston Township, Township of Limerick. Plus the Ministry of Natural Resources.
Lincoln Electric is proud to be the title sponsor of the 50th running of the Rally of the Tall Pines. The event is part of the 2021 Canadian Rally Championship series and is also part of the Ontario Performance Rally Championship and the Eastern Canadian Rally Championships. In fact, the rally will comprise two separate OPRC events.
Competitors
There are a number of significant changes to the running of Tall Pines this year. Remote registration - all documentation must be submitted prior to arrival at the rally; limited team members - maximum of six members per team - driver, codriver, and up to four others; remote fuel - there is one remote fuel in the second half of the rally. More details will be available in the supp regs when posted.
Spectators
To abide by provincial regulations, there are no spectators allowed at HQ, and there are no spectator areas. The rally is closed except to competitors and volunteers.
VIP Program
There will not be a VIP program this year.
Media
Photographers will have access to the rally by invitation only.
Volunteers
With a highly experienced core committee at the helm, Rally of the Tall Pines is one of the best run rallies in North America. But it wouldn't happen without the lifeblood of the rally, the more than 200 volunteers who come out and make it all appear seamless. Join us as a volunteer and get up close to the action.
Sponsors
Our returning sponsors help make this happen. A huge thanks to Lincoln Electric, back for a fourth year, as well as, Pirelli, a major sponsor of the rally, committing for 5 years.
Our local sponsors deserve our thanks and our support.

Vance Motors
Cottage Rentals 247.com
CanJam Motorsports
Peterborough Mitsubishi
Peterborough Subaru
and more to come - Thank You!
Tall Pines App
Not allowed to come to the rally? Get all the latest info through the Tall Pines app, available for Android and IOS.
Track the teams on the CDNRally app on the day of the event.