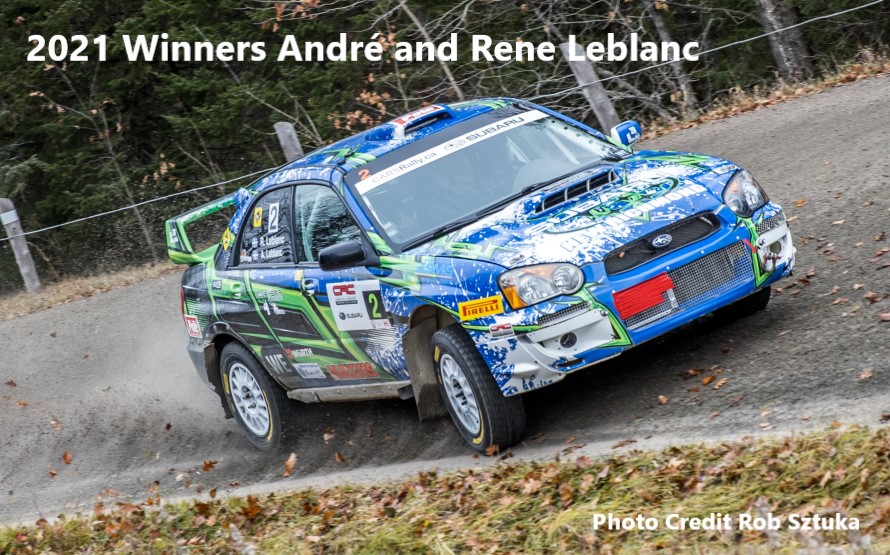 Lincoln Electric Rally of the Tall Pines, Bancroft Ontario
November 19-20, 2021
The 50th edition of the Lincoln Electric Rally of the Tall Pines, Bancroft, ON was the most memorable in many years. Sponsored by the Town of Bancroft, Lincoln Electric, and Pirelli, the rally saw 29 teams face many challenges throughout the day. The organizers, too, had their own trials and tribulations, from power outages at headquarters, to blocked roads, from competitor injuries (thankfully not too serious) to cancelled stages. In the end, André and Rene Leblanc were the overall winners in their 2005 Subaru WRX. Gary Sutherland and David Koiter took the top step on the 2 Wheel Drive podium with their 2000 Ford Focus.
View some 2021 Recap Videos
Next year November 25-26, 2022!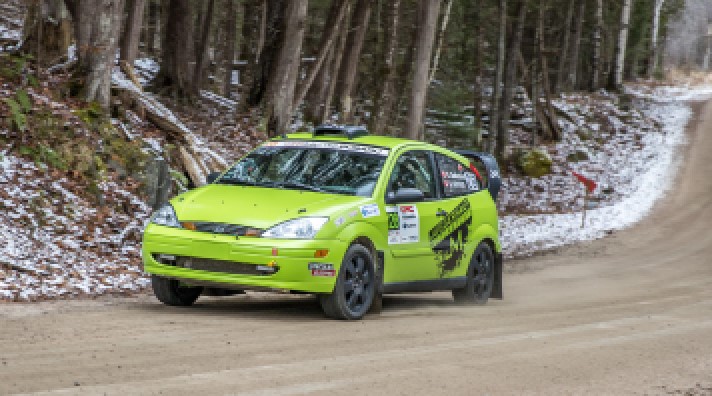 Photo Credit Rob Sztuka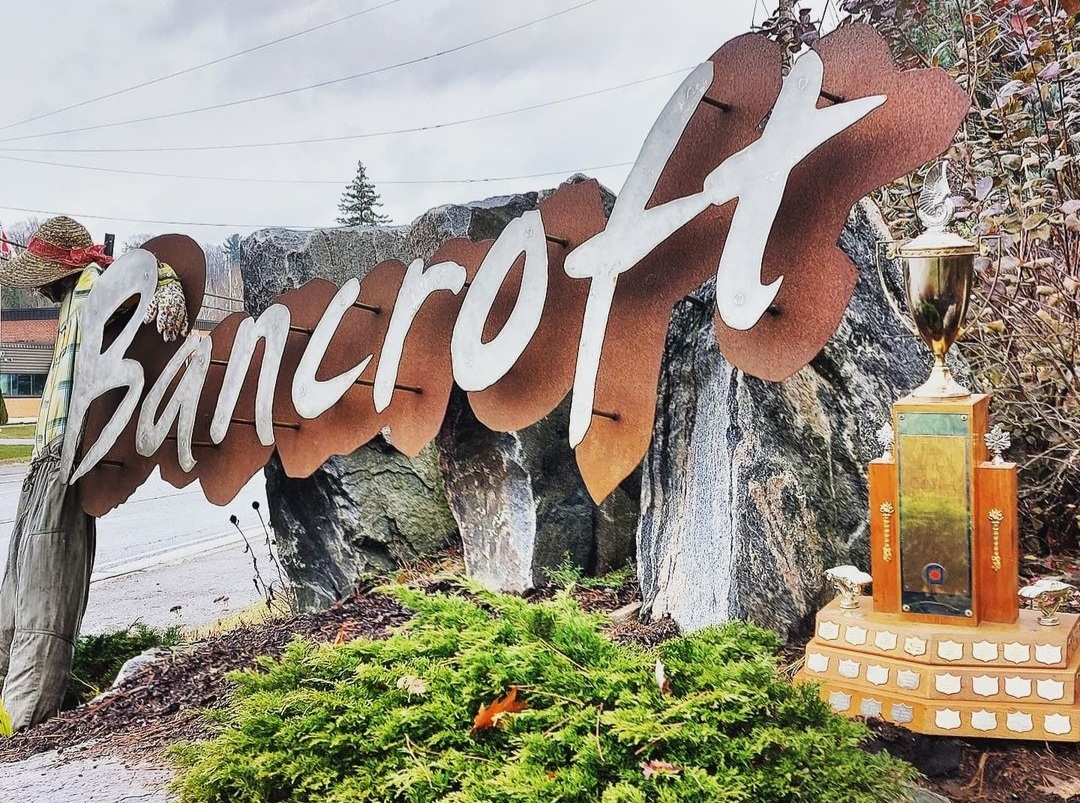 The rally comprised two OPRC regional events - Small Pines Rally and Pine Cone Rally. Both were hotly contested as they count towards both the OPRC and ECRC championships
Of special note is the achievement of Jim Stevens, who ran the first Tall Pines in 1971, and, with co-driver Brandon Pace, finished this, the 50th pines, with a National win in the Production 2 Wheel Drive class.
As always, the rally wouldn't have happened without the support of almost 200 volunteers. Whether doing start controls, or timing, or security, they are all an integral part of another successful event. Many, many thanks to all of them!
Canadian Rally Championship
Tall Pines
- Overall - Andre Leblanc and Rene Leblanc, 2004 Subaru
- 2WD - Gary Sutherland and David Koiter, 2000 Ford Focus
Ontario Performance Rally Championship
Small Pines
- Overall - Jeromé Mailloux and Philippe Poirier, 2014 Subaru STI
- 2WD - Charles Hammer and Guillaume Dozois, 1984 Volvo 242
Pine Cone
- Overall - Olivier Martel and Vincent Hubert, 2004 Subaru
- 2WD - Sean McConnachie and John Gerryts
Tall Pines Photos - OneRide.com
https://oneride.com/groups/?lincoln-electric-rally-of-the-tall-pines/photos/album/269